LINEAR LED LIGHTING DESIGN NZ
Display Lighting has a team of designers lighting NZ who can assist you with lighting design and planning, product-related enquiries, and project support. When you hire a professional lighting designer from Display Lighting, you can be assured that we will create and implement the lighting design according to your needs and budget.
Our lighting design process involves:
Identify your requirements and budget.
Determine the method of lighting and present your LED light design.
Select the lighting equipment.
Calculate the lighting parameters (e.g. energy consumption, life-cycle costs) and adjust the design as required.
Determine the control system.
Select luminaire types.
Our experienced lighting design team will help you coordinate the required technical LED light design information with other participants in your project, and provide clear communication to work effectively together. Display Lighting has been working with Architects, Interior Designers, Cabinet Makers and Electrical Wholesalers to deliver linear lighting design solutions to meet clients needs since 2000.
We are at the forefront of lighting design NZ. Our innovative designer lighting NZ team understands not only lighting design, but we take careful consideration of your interior design, spatial design and electrical engineering to integrate the best lighting design for your home or business. Lighting design at its best is an art form that extends the mediums of light and space, often with unforeseen emotional ambient and atmospheric results. At the same time, LED light design is very much a technology-based discipline, where outcomes are determined by a range of technical parameters, physical componentry, and energy input.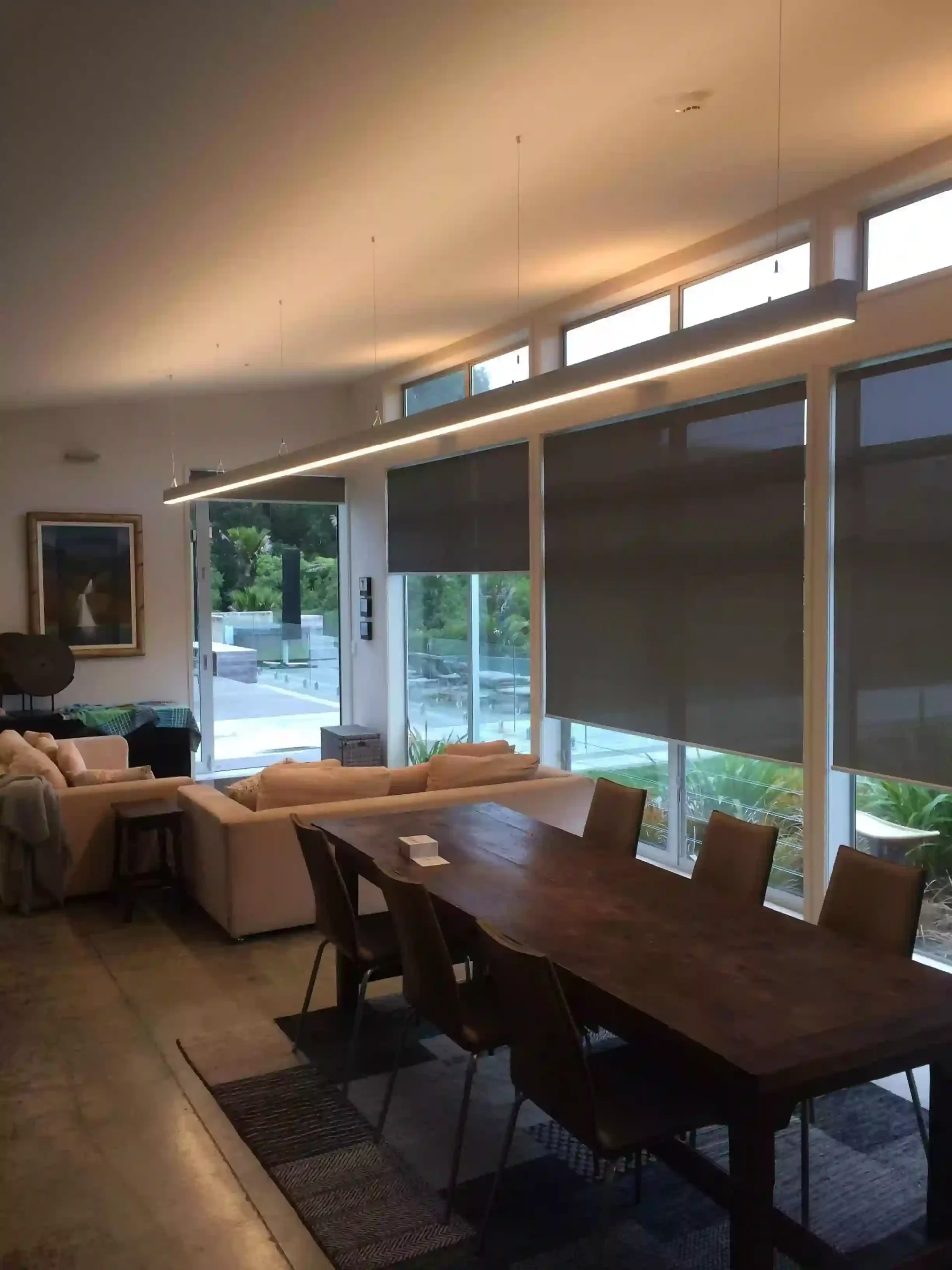 WHY CHOOSE A DESIGNER LIGHTING NZ
We can work with your architect and interior designer, or recommend lighting for your space. The correct use of lighting design can enhance an area and take it to the next level of sophistication. Successful lighting design is fundamental to enhance the look and feel of a space. Our experienced NZ lighting designers manipulate your space with light and help you achieve the wow factor you're looking for. We bring natural lighting into dark hallways and visually enlarge small spacing areas like the closest and cabinets.
Display Lighting professional NZ lighting designers create lighting designs that are modern, extravagant and future proof. Our lighting design plans take into consideration the increasing cost of power. We believe that LED light designs are more energy-efficient, and we have LED lightings and matching LED power supplies and aluminium profiles. Our goal is to decrease your costs and add value to your property and your appreciation of the space you are creating.
Important considerations are :
Lux Output
Colour Temperature
Wattage Output
Switch Mode Power Supplies
Dimming
Colour Changing Controls
Surface Mounting
Recessed
Voltage Drop
Life Span
Economy
Visual impact / Atmosphere
Beam Angle / Positioning
Cable Gauge
Get in touch with our designer lighting NZ team today for your one-stop service for lighting design and product selection. Our lighting design NZ can customise the perfect lighting design and products tailored to your needs and meet your budget.