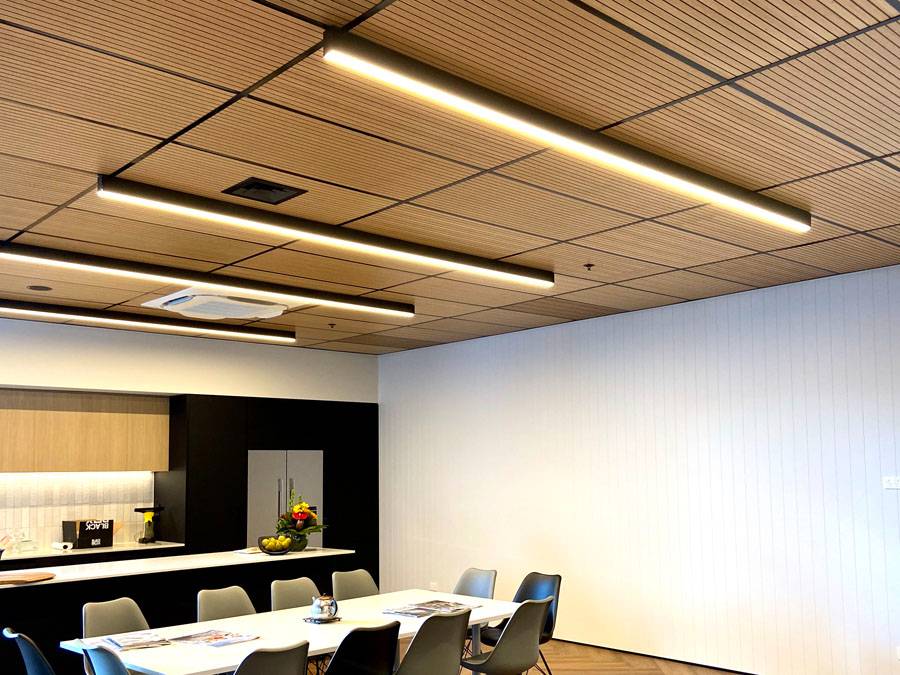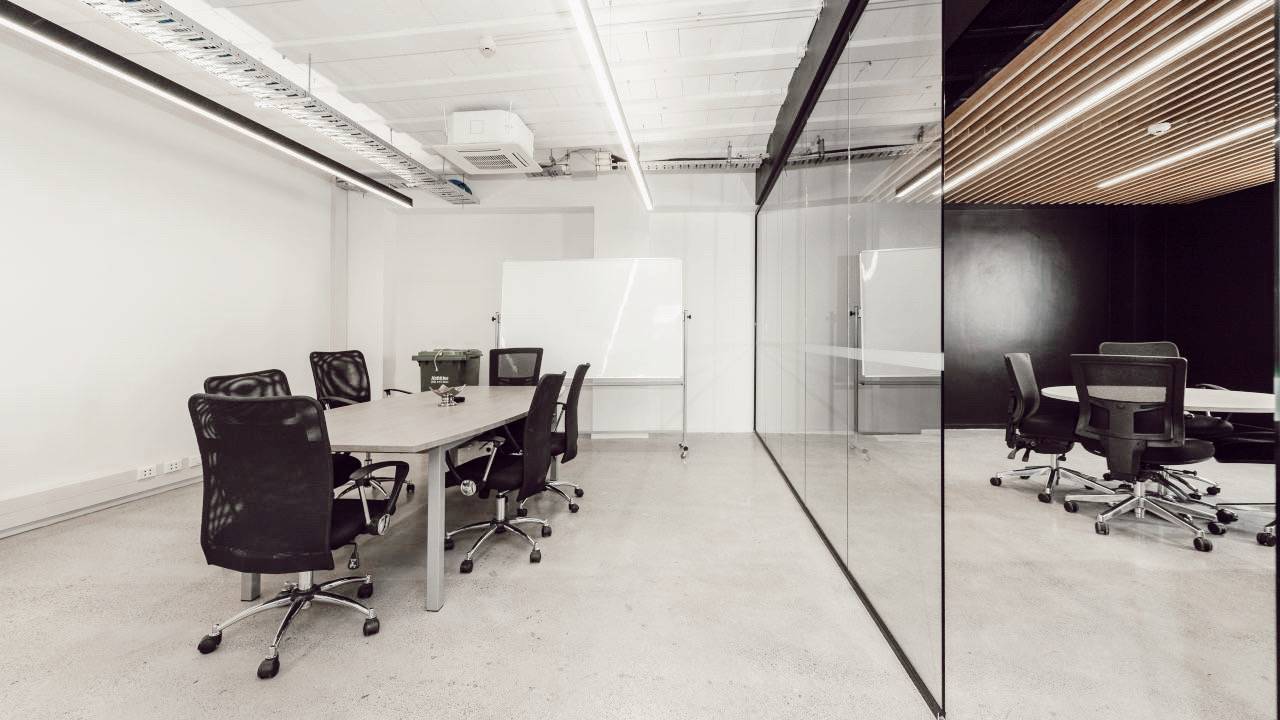 A modern Auckland CBD office fitout using our Direct/Indirect profile in Matt Black + Intense Constant Current LED Tape perfect for this open plan office space. We used our Direct profile between the wooden beams in the boardroom, creating a sleek and modern look.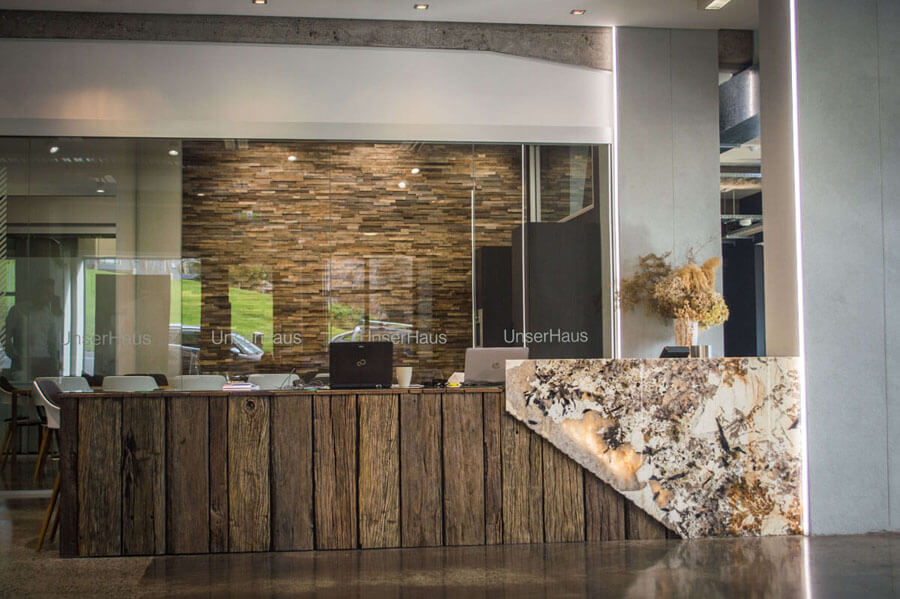 In the Unser Haus showroom we used our LED Strip to illuminate the marble bench top, along with adding our LED Tape to outline the concrete pillars in the reception area.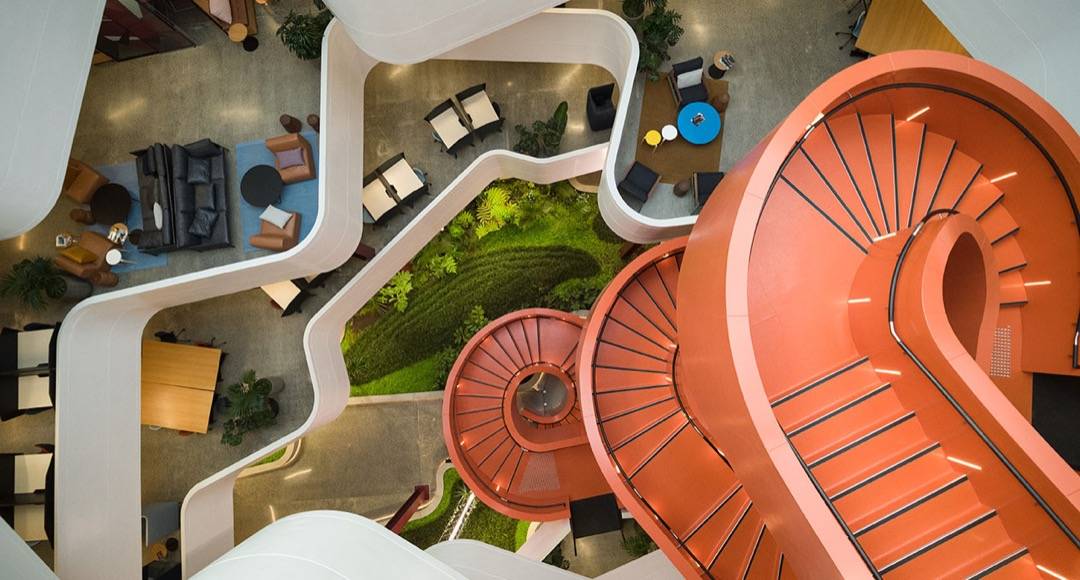 The B:Hive in Smales Farm is New Zealand's largest and smartest co-working building. We used our LED Neon Flex to illuminate the orange statement staircase along with some feature strips mounted into the flooring.