A modern Auckland CBD office fitout using our Direct/Indirect profile in Matt Black + Intense Constant Current LED Tape perfect for this open plan office space.
We used our Direct profile between the wooden beams in the boardroom, creating a sleek and modern look.
The B:Hive in Smales Farm is New Zealand's largest and smartest co-working building. We used our LED Neon Flex to illuminate the orange statement staircase along with some feature strips mounted into the flooring.
Display Lighting is one of New Zealand's leading LED wholesalers. We specialise in custom-made lighting solutions designed to transform residential and commercial spaces alike. Whether you're looking for office strip lighting, kitchen lighting or outdoor lighting in NZ, we can provide you with the high-quality products and design experience you need to brighten up your space.
About Us
We're a family-owned business with over 20 years of experience in the lighting industry. Our expertise in everything illumination is why we can provide you with LED solutions that will make your spaces shine.
We believe in developing close working relationships with our customers to achieve the outcomes you desire. That's why we offer direction and supervision on every stage of your project – from concept to completion. At Display Lighting, we do everything we can to ensure the full satisfaction of our clients, whether you're looking for lighting products or comprehensive design solutions.
Our strategic partnerships with suppliers of top-quality LED products is why you can rest assured that you will receive exceptional lighting solutions when you choose us.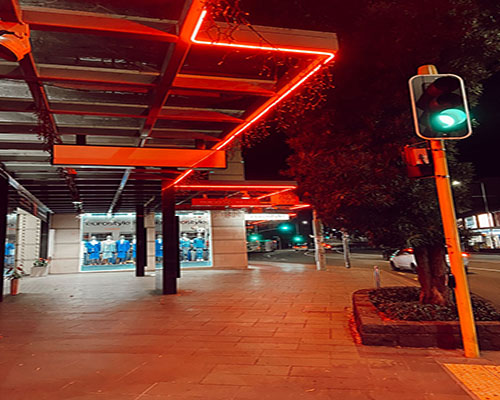 Linear LED Lighting in NZ
When it comes to linear LED lighting solutions, our team are the experts. We use only high-quality products that offer exceptional functionality, efficiency and style.
Linear lighting refers to a lighting unit consisting of a set of aligned LED lights. These aesthetically pleasing solutions offer superior performance compared to fluorescent tubes or incandescent bulbs.
They distribute illumination over long, narrow spaces better than traditional lighting options, making them perfect options for lighting long spaces like those found in offices, retail premises and commercial interiors.
They're highly versatile and can be made bright and powerful or dimmed to create more ambient, background illumination. Mount them to a ceiling or wall or even recess them, creating an unobtrusive solution that offers exceptional lighting while staying out of your way.
LED linear lighting is great for long tables, dining rooms or even as kitchen lighting in NZ. They'll add elegance and energy-efficiency to any space, creating a beautifully radiant atmosphere with exceptional performance and aesthetic appeal.
With a diverse array of options for custom designs, such as corner lighting, lighting for unusual angles or as subtle detailing, our team can help you craft LED linear lighting layouts that bring out the best in your space.
Garden Lighting in NZ
Lighting isn't just good for interior spaces. Here at Display Lighting, we can also help you transform the look of your deck, garden or pool with our exterior lighting solutions.
Brighten up the exterior of your home, highlight your garden's best features, illuminate pathways, create a cozy, welcoming ambience or boost your property's security with our range of outdoor lighting supplies.
We only use energy-efficient, bright, long-lasting LED bulbs for all our garden lights and landscape lighting solutions. These powerful modern lights far outshine their older halogen or fluorescent counterparts. They'll ensure that your spaces stay bright and beautiful, improve the security of your home and help your property stand out on even the darkest winter nights.
Comprehensive INDOOR AND EXTERIOR Lighting Solutions
Looking to add some light to your retail or office space? Our team offers a range of services designed around commercial lighting installations, including custom-made fixtures to fit the requirements of your space.
Our range of lighting products includes:
LED Neon Flex
LED Kitchen Strip Lighting
LED Outdoor Strip Lighting
Aluminium Extrusions
LED Ecofresh Bars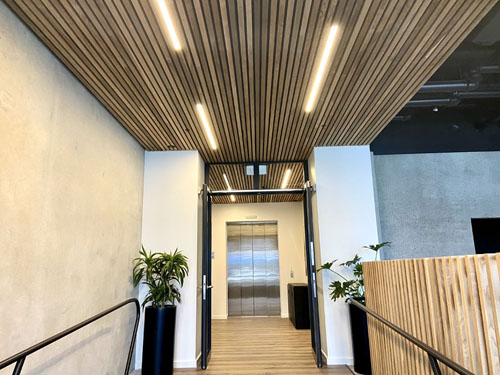 Finding Solutions To Your Lighting Needs
As lighting design and supply specialists, we can assist you with everything from crafting a suitable design to installing your new lighting solutions. Whatever you need to beautifully illuminate your space, our team can get it sorted for you.
Light plays an essential role in creating and defining the look and feel of a space. Soft, warm colours can create a cozy atmosphere in tranquil, domestic settings, while bright, cool LED lights are excellent for boosting office productivity.Want to create a truly unforgettable look, try something avant-garde or host a party to remember? Create a bright, colourful look that's sure to impress with our range of neon lights in NZ.
With so many options on offer when it comes to lighting your space, it can be a challenge to even know where to start. That's why the Display Lighting team is here to help. With decades of industry experience, we offer more than just high-quality LED lighting products. We can help you design, install and transform your home, garden or office.
Our LED lights are brighter, better and far more flexible than what you'd get with old halogen or incandescent bulbs. From the bathroom to the boardroom, our team can help you brighten up your world.
Are you interested in finding out more about what our experienced designers can do for you? We'd love to see what we can do to help equip your residential or commercial space with beautiful new lighting installations.
Just reach out to us at (09) 427 5310 for enquiries or to schedule a consultation with the Display Lighting team today.