Aluminium Profile
Display Lighting's Aluminium Profiles (also known as Extrusion) are made from high-grade aluminium. The Aluminium profiles come in Anodized Silver or they can be powder coated to your specific colour on request.
The diffuser is poly-carbonate available in opal (milky) or clear.
Use of an Aluminium Profile aids in the installation of LED Strip and also further increases the strips light life as aluminium provides additional heat sinking. The standard profile comes in a 2m length, but can be cut to the desired length.  The diffuser helps to diffuse the light, and can prevent spotting and also protects the surface.
SURFACE MOUNTED PROFILE
RECESSED PROFILE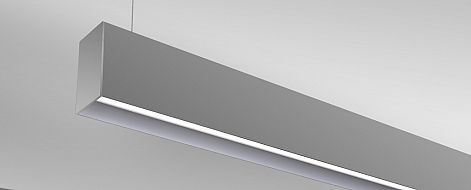 SUSPENDED PROFILE