Efficient LED lights aren't just practical, they're also gorgeous, and beautiful LED strip lighting products showcase their elegance perfectly. These lovely lights are easy to handle (even if you don't have much experience with lighting products) and are very versatile. This makes them the perfect choice for any residential or commercial lighting project.
There are heaps of unique things you can do with flexible strip lights. In fact, you can probably think of a few off the top of your head. Where should you start? Keep reading to discover ten awesome things you can do at home with strip lights.
10 Amazing Things You Can Do With Strip Lights
Strip lights can be used all around the house for practical and decorative reasons. Are you looking for an idea that's practical? Are you looking for an idea that's aesthetically pleasing? Or, perhaps, are you looking for something with a bit of both?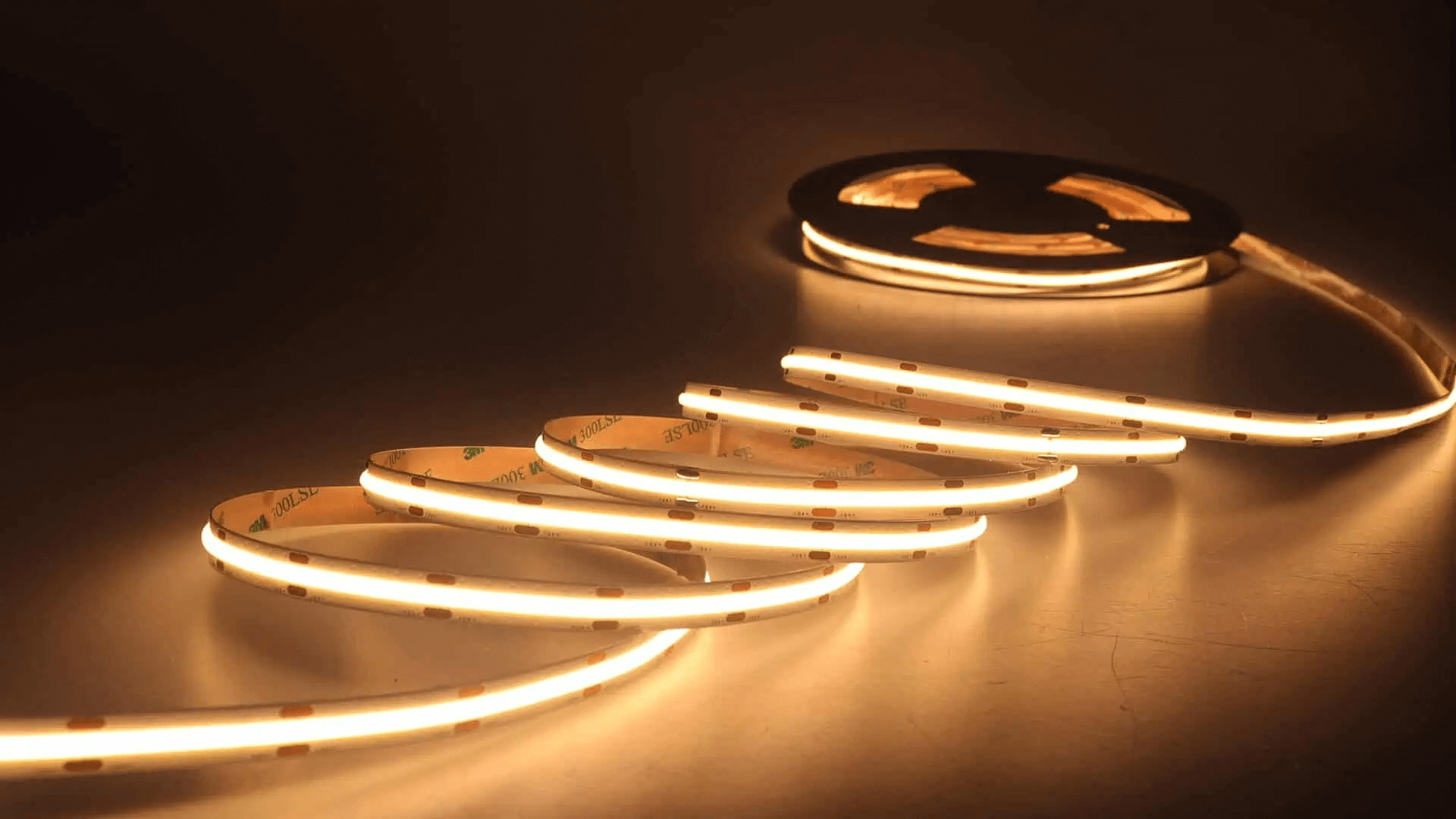 Think about using your LED strip lighting products to:
1. Backlight Your Monitors. Adding strip lights to the backs of your television or computer monitors is a great way to add some depth and dimension to your home. You can use a single colour or a combination of gorgeous colours to create a stunning effect.
2. Create Gorgeous Designs. You can use versatile LED strip lights to create lovely designs on your walls. Use your lights to make interesting art in your home, almost like you're creating your own neon light signs.
3. Highlight Your Furniture. LED strip lighting products can be used to highlight the curves and details of your furniture. This is a creative way to make your home more interesting and personalised.
4. Create A Mood Light. Strip lights can be used to make a variety of mood lights. For example, you could use them to create a relaxing spa-like atmosphere for calm days or give any party amazing festive vibes.
5. Accentuate Your Staircase. You can use these lights to line your staircase, creating a dramatic and eye-catching effect. Imagine walking down a futuristic set of light-lined stairs!
6. Underlight Your Cabinets. If you love your kitchen, then you'll love the fact that you can make it more beautiful with strip lights. Consider underlighting your cabinets with strip lights to add style and depth to them.
7. Highlight Your Favourite Art Pieces. Do you have any amazing art hung up on your walls? You can use LED strip lighting products to line your art and make them more eye-catching, creating a focal point in your home. Wow your guests (and yourself!) by accentuating your gorgeous artwork.
8. Create A Runway Effect. Cleverly-placed LED strip lights can be used to create a runway effect in your hallway or entryway. Add some drama and excitement to your home!
9. Add Colour To Any Space. Does your room just need a pop of bright colour? Line your walls, ceilings, floors, furniture, shelves and more with your favourite colours. You don't have to make designs or practical decisions with your lights if you don't want to; just add some stylish colours.
10. Highlight Your Shelves. Many people all over the world enjoy collecting and displaying things that are important to them. Are you someone with a shelf full of prized possessions? Make your treasured belongings look even more amazing by lining your display shelves with LED strip lighting products.
How To Choose Your Ideal Strip Lights
Not all strip lights are the same, so you'll need to think about your needs before you make any purchases. 
Think about:
The Type Of LED strip lights you need.

Different types of strip lights are available, so it's important to choose the right type for the project you're working on. LEDs are relatively affordable, so you shouldn't have a problem finding something you can happily purchase.

The colour you want.

What colour are you looking for? Search for LED strip lights that can be the colour that you want.

Proper installation.

Be sure you understand how these lights will be installed before you spend any money. Luckily, LED strip lights are generally easy to handle. Still, if you'd like a professional to install your lighting display for you, you should think about speaking to one before you start.
Where You Can Get High-Quality LEDs For Your NZ Property
With a little planning and heaps of creativity, you can use LED strip lighting products to create a unique display in any space. Where do you start? At our Display Lighting website, of course! 
You can find plenty of amazing LED products in our online store. We have strip lights that would be perfect for any idea on this list! We're delighted to make New Zealand a more beautiful place, one lighting project at a time. 
Do you have any questions for us or our professional lighting designers? No worries, we're here to help. Call us on (09) 427 5310 or visit our contact page to get in touch.
Make any space more beautiful with Display Lighting.