Who says lighting only has to be for practical purposes? You can use flexible LED products to make your NZ home look incredible. LED strip lighting can be used creatively to highlight your favourite spots, add colour to any room and create a wonderful, almost magical atmosphere. 
That's right; you don't have to stick with standard lighting. You can use colourful strip lights to make any room in your house more interesting. Then, you can relax and be happy in a space that looks absolutely amazing. 
Where do you start? You can do so many things with LED strip lights, and we'll help get your mind going with fantastic ideas you can use yourself. 
Keep on reading for information about:
Clever lighting ideas that you can implement in your home.
Why you should consider LED strip lights for your decorative lighting needs.
Where you can find high-quality, affordable LED products in New Zealand.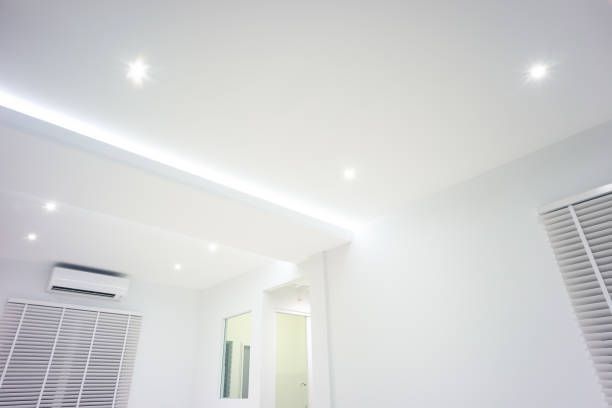 4 Fantastic Things You Can Do With Strip Lights In Your Living Room
With LED strip lighting, the possibilities are endless. Four great things you can do to spruce up any space with LED strip lights are:
Use LED Strip Lights To Create Backlighting for Your Monitors. The vast majority of us use some type of monitor every day, whether that be a monitor for a personal computer or a television screen. Consider using LED strip lights to light up the backs of these monitors, giving your space a fascinating futuristic feeling.
Putting lights behind your monitors, which is also known as 'bias lighting,' actually has more benefits than just making your monitor look amazing. Backlighting can reduce eye strain by providing you with the best possible picture quality on your screen. Backlighting your monitor with white LEDS will help you see the colours on your screen more accurately.
Accent Your Shelves With Strip Lights. Many of us have shelves in our homes with our favourite possessions, decor, photos, collectibles and more. What do you have on display that you love? Smart LED strip lighting can make these special items look even better. 
Light up your favourite shelves by lining them with LED strip lights, creating a magnificent display in your living room. You don't need harsh, too-bright lights for your collections; you just need LED strip lights to accentuate your shelves.  
Line Walls Or Ceilings. You can use LED strip lights to line ceilings and walls to make your living room more visually pleasing. This will create a wonderful, unique atmosphere that's hard to achieve without awesome LED lights. 
Consider choosing LED strip lights in colours that you love. Then, you can make your room more 'you' by filling it with your favourite colour. 
Light The Undersides Of Sofas, Tables Or Other Types Of Furniture. Install LED strip lighting under your furniture to really boost your home's ambience. Doing so can add lighting and character to your living room without being overbearing or overwhelming, perfect for any event where you want to dim your lights! 
For example, you can watch a movie with family members without an awful glare on your screen, or you can throw a fun party with your mates.
The Awesome Advantages Of Strip Lights That You Should Know About
As you can tell, you can do quite a lot with LED strip lights! But you may still be asking why you should choose this type of lighting in the first place.
In general, LEDs are an incredibly smart choice for any lighting situation, and strip lights are advantageous for home use because:
They're Affordable.

LEDs are often very affordable, even if they're high-quality.
They're Flexible.

Strip lights, just like rope lights, are flexible and easy to handle. 
They're Easy To Install.

Even people who don't have a lot of experience with home lighting installation can learn how to install LED strip lighting. Please follow all instructions you're given, be safe and do your best to install them properly. 
They Last For A Very Long Time.

LEDs of any kind are a smart investment because they have exceptionally long lifespans. Plus, they're durable! These lights won't break or die soon if they're installed and maintained well. 
They Don't Give Off Much Heat. Different types of lights will often overheat if left on for too long, which can result in painful burns and uncomfortable temperatures. But LEDs give off very little heat, even if they're left on for hours. Please note that all lights have a chance of overheating if they're malfunctioning, so always use your lights for their intended use.
Do You Want To Make Any NZ Space Better With LED Strip Lighting?
If you want to make your New Zealand property look better, regardless of if you're upgrading a residential or commercial space, come to our website at Display Lighting to learn about your options. We have plenty of efficient LED products available, including amazing strip lights.
If you'd like assistance with lighting design, our expert team has plenty of experience with lighting projects of all kinds. We'd be happy to help you come up with a design that suits your space perfectly. 
Call us at (09) 427 5310 if you'd like to speak with us.
Illuminate any space like a professional with the help from Display Lighting.