From lighting up a commercial building to brightening some holiday decorations, LED lights can be found everywhere. It is so common and modern that you have probably gone out to buy LED strip lighting yourself. Because they are energy-efficient and safer than most alternatives, LED lighting can be a great light source for your project or business.
However, even though they emit much less heat than alternative light sources, LED strip lighting can still overheat and become a hazard. So, how do you prevent these lights from becoming much too hot? Keep reading to find out!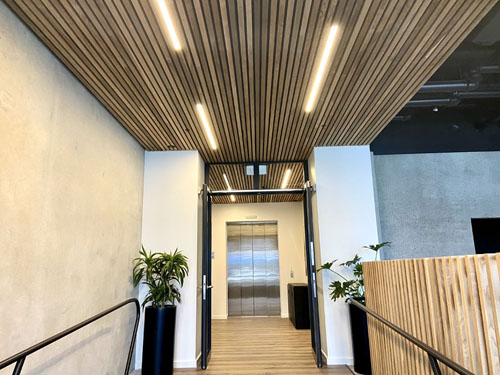 What Methods Can I Use To Prevent My LED Lights From Overheating?
When most people think of light bulbs overheating, they may think of fires starting and nasty burns on their skin. Luckily, if you use LED lighting, both of these events are very unlikely to happen.
However, LED lights can still overheat, and this can still become a problem for you. LED lights that become too hot can have a shorter lifespan, eventually burn out or have diminished light quality. If your lights die quickly, you will need to spend the money to go out and buy LED strip lighting yourself again.
So, it would be best if you still tried to prevent your LED lights from overheating. Here are a few methods you can use to keep your lights from getting too hot: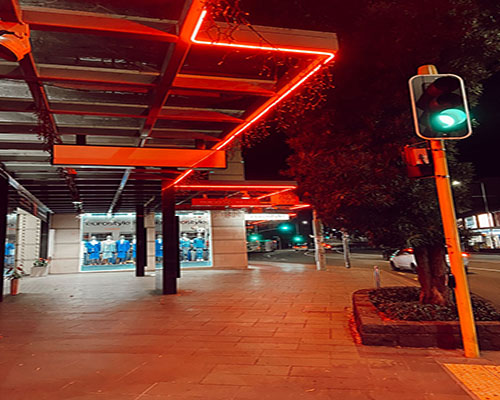 Follow The Manufacturer's Specifications: One cause of LED lights overheating is excess energy going to the light strips. When you pump too much power into the lighting device, they tend to overheat. 
If you follow the light maker's specifications, you can usually avoid lights that are far too hot. 
Avoid Small, Enclosed Spaces: If your lights are concealed in a small space, the chances are that area will become hotter much quicker than if the lights were out in the open. Prevent hot lights by always making sure your light sources have some space to breathe.
Do Not Place Your LED Lights In An Area With A High Temperature: Naturally, if the room your LED lights are placed in is hot, your LEDs will have a higher chance of becoming hot themselves. Because excessive heat can permanently damage LED lights, you should aim to mount your lights somewhere cooler. Light strips situated in an area lower in temperature will last longer than LED lights put in a heated place. 
Increase Ventilation: Increasing the ventilation in your room or space can naturally lower your room's stuffiness and temperature. With more ventilation and a cool breeze, your LED lights will be cooler than if they had no airflow.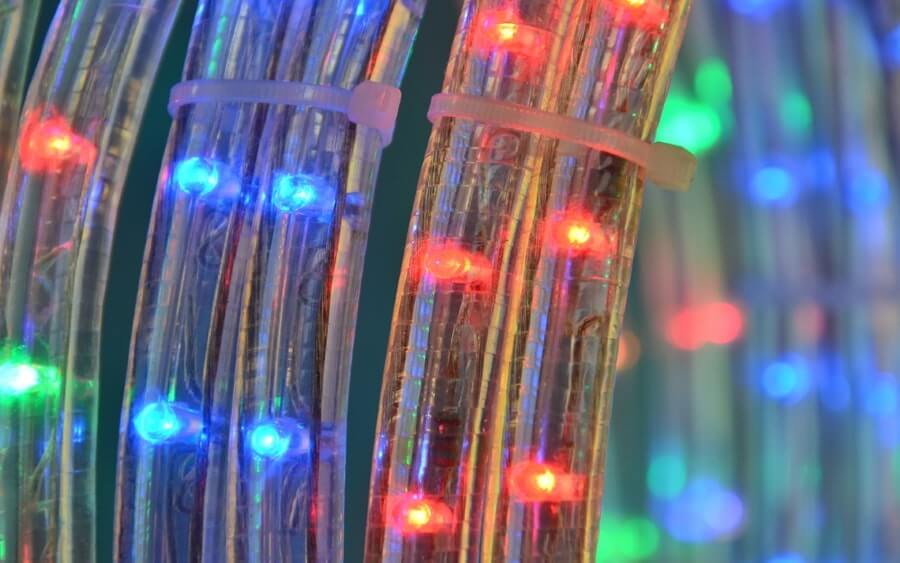 Why Should I Choose LED Lighting?
LED lighting has many advantages over alternative lighting options. When it comes to overheating, they are less likely to become hotter when compared to other forms of light. As mentioned above, LED lights are incredibly unlikely to start a fire or give you any burns. This makes them a much safer lighting option when compared to other bulbs that may get hot enough to burst or otherwise cause bodily harm.
Along with being safer when compared to other forms of lighting, when you buy LED strip lighting, you are choosing an option that is far more energy-efficient than most options. LED lights are typically twenty-five to eighty per cent more energy-efficient when compared to typical incandescent bulbs. In addition, when it comes to halogen bulbs, LED lighting uses eighty-five per cent less energy while producing the same amount of light.
Using energy-efficient lighting is not only great for saving electricity, but it also saves you money on your electric bill. On top of that, LED lighting, if appropriately treated, often lasts longer than alternative lighting options.
As you can see, LED lights have many advantages. Because of these benefits, many people choose to buy LED strip lighting rather than purchasing traditional halogen bulbs or other forms of lighting.
What Kind Of LED Lights Can I Buy?
LED lights can be used in many different forms. If you are looking for strip lighting for your New Zealand project or business, there are various options for you to choose from.
If strip lighting isn't quite what you're looking for, you still have a vast array of other products that you can browse through. Here at Display Lighting, we are proud to provide New Zealanders with plentiful options for their lighting needs.
Where Can I Get My Own LED Lights?
Do you want to acquire some energy-efficient, long-lasting LED lights of your own? Look no further than Display Lighting! If you would like to talk with us about a project that needs lighting, or if you have further questions that you would like to discuss with us, please get in touch with us at (09) 427 5310.
At Display Lighting, we have worked on many different projects with various kinds of lighting. So let us light up your world!